WEST HAM UNITED
"West Ham really showed me that they wanted me to come, both the Joint-Chairmen and the manager," -- Dimitri Payet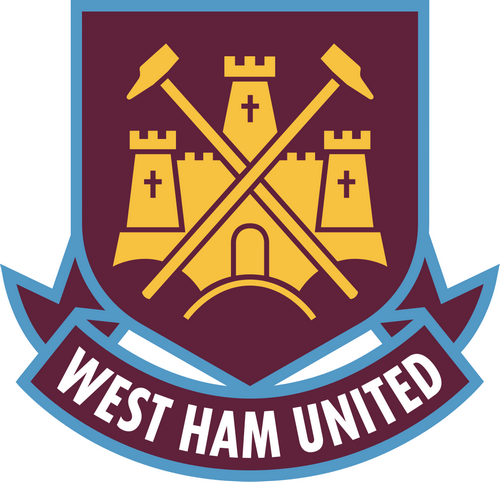 Dimitri Payet born 29 March 1987 is a French professional footballer who plays for English club West Ham United and the France national team. He primarily plays as an attacking midfielder and is described as a player who is "blessed with terrific technique and dribbling skills".
Payet was born on the French island of Réunion in the Indian Ocean, where he began his career playing for local clubs Saint-Philippe and Saint-Pierroise. In 1999, he moved to metropolitan France, joining Le Havre. Payet spent four years at the club before returning home to spend two years playing for AS Excelsior in the Réunion Premier League. In 2005, he joined Nantes and, after a successful 2006–07 season, joined Saint-Étienne on a four-year contract. With Saint-Étienne, Payet played in European competition for the first time after featuring in the 2008–09 edition of the UEFA Cup. In the 2010–11 season, he won the UNFP Player of the Month award for September after scoring three goals and helping Saint-Étienne reach first place in the league table. Following the season, in June 2011, Payet joined the defending champions Lille signing a four-year contract. He had two years there anda further two at Marseille before moving abroad for the first time to join West Ham.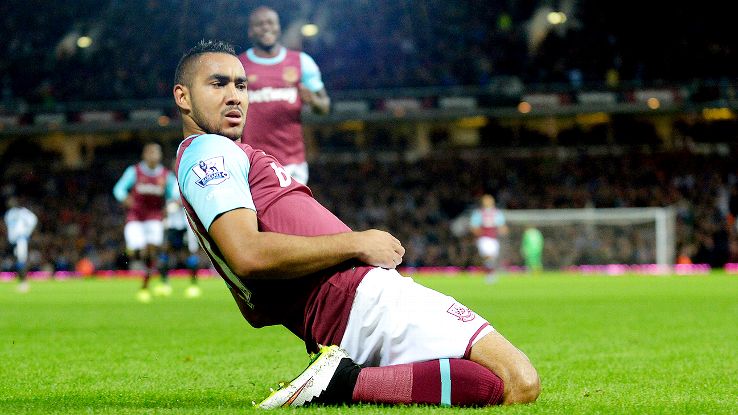 Dimitri Payet Payet is a French international. From 2007 to 2008, he represented his country at under-21 level, making eleven appearances and scoring four goals. In 2010, he was called up to the senior team by manager Laurent Blanc for the first time. Payet made his international debut on 9 October 2010 in a UEFA Euro 2012 qualifying match against Romania, appearing as a substitute. He was a member of the French squad that reached the final of UEFA Euro 2016.
International career
Payet is a former French under-21 international. He made his debut for the team in February 2007 in a friendly match against Switzerland, and assisted a Jérémy Ménez goal. In the team's ensuing match against Denmark, he scored a double in a 3–1 win. He was called up to the senior national team for the first time by Laurent Blanc for the Euro 2012 qualifying matches against Romania and Luxembourg. He made his debut in the former on 9 October 2010, coming on as a substitute for Karim Benzema in the 86th minute and assisted Yoann Gourcuff's goal to make it 2–0. Three days later, he came on for the last 30 minutes against Luxembourg and again assisted Gourcuff for a goal.
Dimitri Payet - Ready for Next Season 2016/2017
In May 2016, Payet was named in the France squad for Euro 2016. He was named the Man of the Match for scoring a goal, laying on an assist, creating eight scoring chances and delivering 13 crosses in the opening match of Euro 2016, on 10 June, a 2–1 win for France against Romania. In that match, Olivier Giroud headed Payet's cross into the goal in the 57th minute and Payet scored France's second goal in the 89th minute a curling and powerful left-footed shot into the top corner from 2 metres (2.2 yd) outside the penalty box.
In France's second group match against Albania on 15 June, Payet was again named the Man of the Match for creating six scoring chances for his team-mates and supplying 17 crosses. In that match, Payet scored the second goal for France in a 2–0 win, the goal coming in the 96th minute. On 3 July, he scored and assisted in a 5–2 quarter-final win over Iceland at the Stade de France, as the hosts advanced to the semi-finals of the tournament.In the final of the tournament on 10 July,
Payet was involved in a collision with Cristiano Ronaldo while attempting to challenge him for the ball, which resulted in an injury to the Portuguese forward and forced him off after 25 minutes of play. Payet was later substituted and Portugal eventually won the match 1–0 in extra time to lift the trophy.
Dimitri Payet returns to West Ham training ahead of Premier League opener against Chelsea
Dimitri Payet has reported back to West Ham training a week before their Premier League opener, after being awarded extra time off following his Euro 2016 exerts. The 29-year-old midfielder starred for France throughout the tournament but was left crestfallen as Didier Deschamps' men lost 1-0 to Portugal in the final last month.Payet is set to complete two individual sessions on Saturday and Sunday, before joining up with the rest of the squad on Monday as they prepare to take on Chelsea at Stamford bridge.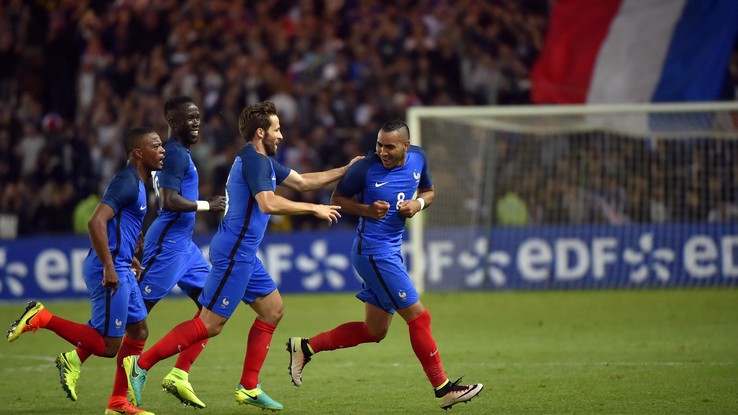 Former West Ham defender Tony Gale has caused some controversy after revealing that he believes Manuel Lanzini, not Dimitri Payet, was key to the club's success last season.The Hammers enjoyed a strong first season under manager Slaven Bilic as they finished seventh and secured Europa League football.
"Lanzini is a special player," he told Sky Sports."For me everyone was going on about Payet last season but Lanzini was the one that made it happen. He runs between the lines and he's so important for West Ham." It now remains to be seen if the likes of Lanzini and Payet can shine again for Slaven Bilic's side next season. Second season syndrome is something that has affected a number of players in the Premier League and it would not be surprising if the Hammers duo suffered some sort of dip in form.
Honours
As West Ham celebrate an enthralling 3-1 victory against Watford, the top of the Premier League table could not be more unexpected to anyone following the 2015/16 campaign so far.In a season where the unexpected has become the expected, and predicting every twist and turn has proved more fruitless than ever before in the world's most entertaining league, if not the most technically accomplished, we are left to enjoy a deliciously unpredictable climax where anything can, has, and does happen.
But perhaps it is arguable, that in such a frenetic campaign, one team's current success has gone under the radar more than any other as attention is focused on the unlikely events at the top and bottom of the table. West Ham's evolution from being a Premier league yo-yo team, often frequenting the top flight but unable to sustain their short lived cameos, into genuine European contenders is a stark story of astute transfer dealings, clever business acumen, shrewd manager appointments off the pitch, and most importantly a gradual rise in momentum on the pitch – always the most important and sought after ingredient in Premier League success.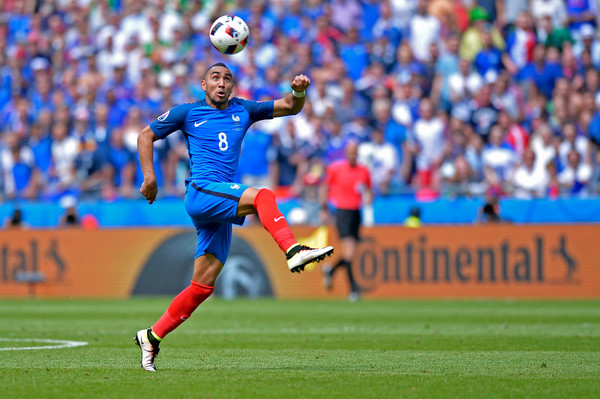 And nowhere else is their season better summed up than in the performances of French maverick and virtuoso Dimitri Payet. A much maligned player, the talented creative midfielder has never failed to convince of his supreme talent or eye-catching ability, but sadly like a generation of compatriots the Frenchman has never been able to consistently tap into such profound quality.
That is, since 2010 and his time at Saint Etienne, Payet has managed to reach double figures with combined goals and assists in every single season. And when one considers that this includes playing for some of the top teams in France, and not within the comfort zone of a one club environment, the feat becomes even more impressive, to match many more obviously recognized and cherished stars from around Europe.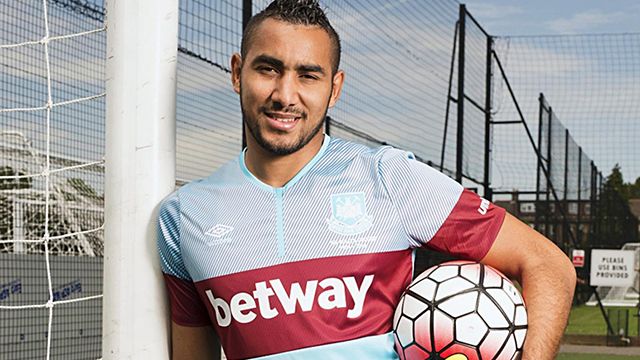 One could arguably find truth somewhere in between both of these conclusions, but as Payet continues to enthral English fans as the season nears its end, Ligue 1 may be left wondering what might have been for the Frenchman. In a bizarre turn of events, a player so often overlooked now stands to become one of Les Bleus most important and in form players heading into this summer's EURO 2016, and while his surge into the headlines may come as a surprise for some, those who know the Frenchman will know it is nothing less than he deserves.
If Payet can come anywhere close to capturing this run of form heading into the summer, then it is not only West Ham fans who will enjoy the performances of the mercurial midfielder.Indeed, if he can sustain his true potential then the Frenchman could well be a hero for both club and country this summer, and Europe will finally get to see the true Dimitri Payet.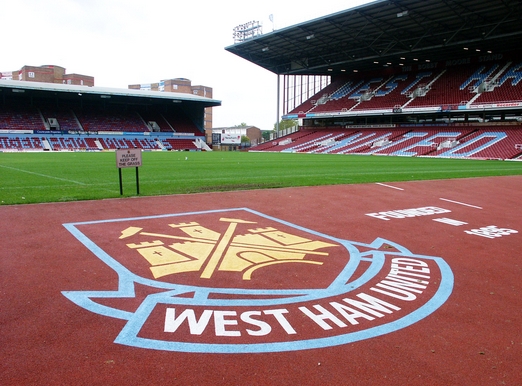 Some Hammers fans put their opportunities to get cashes out from SBOBET sports bookmaker if they believed they could win in match. In aadition SBOBET offer the best odds in other Sports betting and was the shirt sponsor of West Ham United as well.